CX Series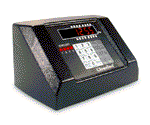 CX Table Top Timers are soundly constructed with a steel chassis and a case of durable, high-impact plastic. They have a dependable LED display, 20-key audible keyboard, and are available in two model types: a three-prong, grounded outlet model and a dry contact model.
Because of their compact size and portability, the Table Top Timer is especially productive in scientific laboratories and other environments where quick and easy access to the keyboard and outputs is desirable.
Starting at $239.00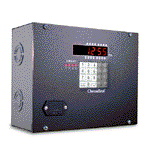 CX Wall Mount Timers are designed for permanent installations, primarily in commercial and industrial settings. This can include residential dwellings to control water heaters, outdoor lighting, pool and spa heaters and circulators, even security sensors. Wall Mount timers have a rugged NEMA1-type metal enclosure. A NEMA3 raintight enclosure is available for wet and high-humidity sites. This model is available in 2 and 4 circuit configurations.
Starting at $349.00
For CX ordering info, click here